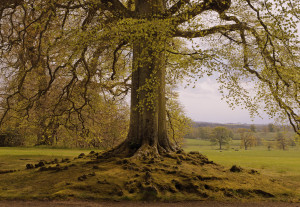 Whether it's from your past or present, the nature of the world can and will knock you off your foundation. It might be that you didn't have an ideal childhood or the upheaval of today's society but there are things you can do to keep your foundation strong, no matter what's going on around you.
There are several things you can do to ensure that your foundation is strong:
The first is to look at your work from a different perspective. So many people today feel that their work is a struggle and they can't find their passion. People are starving their spirit because they aren't living on their purpose.
When it comes to meeting your basic needs responsibly what really matters is your desire to contribute. It's not about what you can get or how much money you make, rather it's about what you can contribute and there are always opportunities to contribute.
It's not about taking from the banquet. We all have a basic need to give back and that is not optional. It is mandatory for our spirit and overall well being to give back something that matters.
When people tell me that they can't find the perfect job or they can't find meaning what they are really saying is they are not getting what they want. It might be they are not getting the attention, the excitement or the adventure.
You can get out of that trapped place when you shift into "What can I contribute?" There are always opportunities to do that. They may be anonymous, subtle, and some may pay you nothing at all in monetary energy but will feed your spirit. People who are truly in work that they love have always been faithful to it no matter what they get back.
If you are really grounded in who you are, you will be fulfilled whether it's a primary job or part-time.  You will be faithful in putting energy into the world in a loving way. If you're consistent it will evolve into something that will support you financially because what you give returns.
Another important element to having a strong foundation is taking responsibility for yourself. You made the decision to incarnate and be here on this planet. Even though the thought of being nurtured by your father, mother or by someone else for the rest of your life may sound nice, it's a fantasy. You have to take responsibility for meeting your own basic needs. You have to be aware of what you need and give it to yourself. You have to show up, grow up and take responsibility for yourself.
If you need something you need to ask, "What can I do to give it to myself?" For example, if you're not making enough money ask yourself "What am I willing to do to change that; what am I doing now that is causing the problem in that area of my life; what do I need to do in order to do my part in the agreement?" We do have an agreement when we come here that the Universe will provide but it's not going to deliver it to you on a silver platter.
It's like planting a garden you have to ask "What do I need to do in order for my garden to grow?" The garden will bear fruit. It will feed you but not if you don't show up, plant the seeds, and attend to it.
Honesty is fundamental to feeling truly solid on earth. Ask yourself, "Am I honest; am I truly showing up; am I taking responsibility for the fact that I'm here or do I spend my time trying to manipulate others to take care of me; do I collapse into myself and suggest I can't do it when in fact I don't' wan to?" If you answer yes to any of these questions your foundation is not solid because manipulation never works.
It takes honesty to say "I'm here and it's my job to take care of my garden, to really nurture myself and not anyone else's." Your foundation is only strong when you learn to take care of it yourself.
When you are reliable, show up on time, accountable, do what you say you are going to do by keeping your commitments, and contribute what you can per your agreement with Universe you will have a solid foundation.