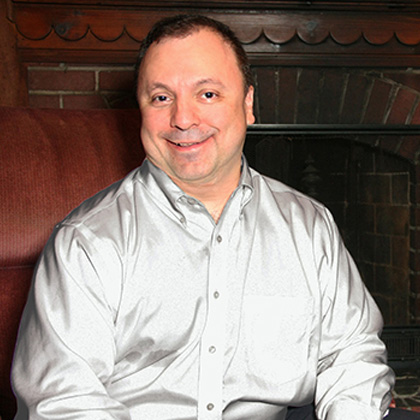 Joe Love
Spiritual Teacher and Six Sensory Guide
Joe Love draws on his 30 years of experience as an intuitive, six sensory guide and spiritual teacher helping individuals worldwide reawaken their psychic ability and use this natural gift to expand their awareness, reconnect to their Higher Intelligence and open the pathway to their spirit.
Joe's work in personal and spiritual development focuses on helping his clients move through the troubled waters of the mind and into the sanctuary of one's inner self creating sound personal happiness and peace.
He speaks to corporate and public audiences on the subjects of spirituality, working with spirit guides, your soul's purpose, six sensory living, manifesting your desires, chakra balancing, and nutritional health.
For Joe, happiness, fulfillment and success in life is the comprehensive product of awakening your psychic sense. He started his practice as a spiritual teacher and intuitive because he sensed for too long most of us have tuned out the psychic gifts that are our birthright. And as a result, we take wrong turns, miss important opportunities, or deny the all-knowing voice that urges us to move in new directions.
Working with Joe is not like anything you've ever been exposed to. His clients praise him for his personal attention,  accessibility, six sensory guide, and an uncanny knack for communicating his message in a fresh, understandable style. Joe takes the time to get to know and thoroughly understand each of his clients, and you can be sure he will always be there, constantly going one step further than your expectations. Joe holds B.A. and M.A. degrees in counseling psychology and is the author of four books including Living Without Limits and Spiritual Awareness.
"Getting a reading from Joe is amazing, very powerful, and reassuring that guidance you are receiving is from spirit."

Joanna R., C., AB
"Joe is awesome and fantastic. He picked up on my situation and knew things before he even started the reading. You could not be in better hands or follow in more guided footsteps. I will surely be back, he is an angel."
Ty L., Pittsburgh, PA
"Joe is indeed a gifted reader, his light touch and firm guidance make opening your intuitive gifts with him safe, sacred and fun. I want to thank you so much for the readings."
Lorinda I., London, UK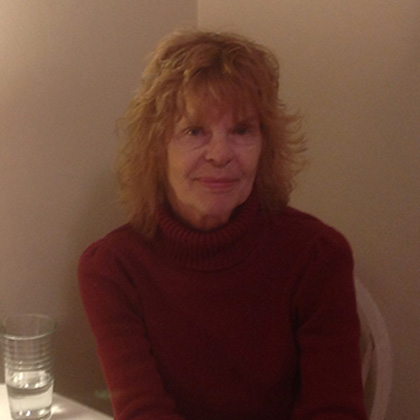 Linda Cartwright
Psychic Medium and Facilitator
Linda Cartwright is a driven, passionate and committed psychic medium and facilitator with over 35 years of experience. There is nothing like learning and enriching your life through commuting with the spirits in words and images!
With such a gift, Linda is well known on an international level and within her local community, particularly because of her abilities to provide dream interpretation, palmistry and astrological consultancy, among other services. Her spiritual vocation is complemented by expertise as a certified massage therapist, with a particular focus in reflexology and Reiki.
A member of the metaphysical society since 1974, Linda caters to customers from every corner of the world, including many celebrities and well-known V.I.P.s
"I just wanted to say a BIG THANK YOU for the reading you gave me. It was my first reading, you made me feel at ease and comfortable. I was amazed at how accurate you were. In pointing out lessons from my past lives and what my soul's purpose is you changed my life in a short period of time."

Joseph L.
"My deepest gratitude can't be easily expressed in words for what Linda Cartwright brought to my life with her gift of authentic intuition. Her insight is based from the Source of Light, Love, and Truth. One can only benefit from what Linda can offer the seeker. She is a treasure hiding in plain sight."

Mine G.